A closer look at Crash Champions merging with Service King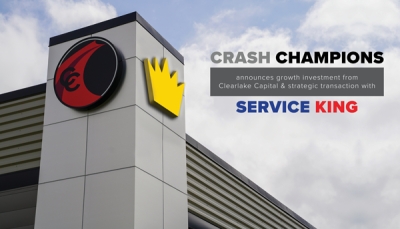 After months of speculation about the future of king of servicesa successful merger with Crash Champions was announced to Service King officials on July 15.
The two consolidators will merge and create an operation of over 550 stores with over $2 billion in annualized sales.
Although still smaller than Gerber and far behind Caliberthis new entity will compete coast-to-coast with its two largest national competitors, as well as six smaller super-regional MSOs: the Classic Collision with nearly 200 shops, Joe Hudson, Law of collision, Kaizen Collision, Quality Collision, Long Live Collision and three other emerging private equity investors who have yet to unveil their first platforms.
Crash decided three years ago to directly compete with Caliber, Gerber and Service King. She found an aggressive financial partner in Alvarez & Marsal Capital. They have proven that they can quickly acquire and build a broad and experienced management team.
A new sponsor and a strategic combination
For much of the past six months, Crash's investment bank has been circulating a detailed investment memorandum, looking for a new private equity sponsor. Interest was substantial due to aggressive growth under Matt Ebertthe management team he had assembled and the vast portfolio of potential acquisitions.
During the same period, Service King investors were looking for a solution to its deteriorating financial performance. Capital of Clearlake, which has multiple investment mandates including investing in debt securities, acquired a controlling position in Service King bonds. This position allowed them to negotiate a conversion of debt into new equity and an extension of other debt securities. Additionally, Clearlake injected $200 million in cash.
Crash was looking for capital to continue its rapid growth. Clearlake was looking for a partner to help manage a billion dollar collision repair investment. The resulting fusion is…