Construction in the city will be sabotaged by a skills shortage without a long-term plan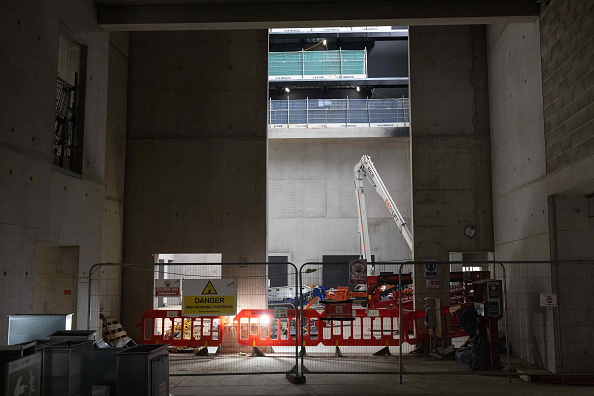 Monday 04 July 2022 06:00
Two of the biggest long-term challenges we face are climate change and the job market. The problems are well known: maintaining a 1.5 degree increase over pre-industrial levels and a shortage of skilled labour.
For too long such issues have been considered in isolation, rather than stepping back to see the big picture and how they are linked. This creates a spiral of short-termism, where we constantly tackle problems that have been exacerbated by a neglect of horizon scanning and adequate preparation.
This is not a new problem. Whether it's the age-old maxim, "fail to plan and you plan to fail", or, as Sir David Attenborough eloquently described it, "A story of the most intelligent species doomed by this characteristic too human not to see the big picture in the pursuit of short-term goals.
Today, the City of London Corporation is launching a major project that aims to overcome the spiral of short-termism and siled thinking with an initiative to tackle both climate change and labor shortages: the Skills for a Sustainable Skyline working group.
The central government wants the country to reach net zero by 2050; in the Square Mile, we have a bolder goal of 2040. So we need to be more agile in our thinking, more adept in our problem-solving and more ambitious in our work.
The City is a global center for commercial real estate; our world famous landscape is defined by it. We represent nearly one in ten non-domestic premises in England and a quarter of its rateable value. Given that the built environment accounts for nearly a quarter of greenhouse gas emissions, it is a priority area to focus our climate efforts on.
But it's one thing to know the problem, it's another thing to have the tools to provide a solution.
Throughout the city, the capital and even the country, there is a major shortage of labor in construction. Last year, 60% of construction companies struggled to fill vacancies. This systemic problem will only get worse in the future. According to the Institute of Public Policy Research, 750,000 construction workers are expected to leave the industry or approach retirement over the next 15 years.
For the City, the problem is magnified by a shortage of skilled labor to help the built environment go to net zero. Despite a plethora of general training qualifications available, 91% of respondents in our initial surveys said the commercial built environment sector lacked enough skilled workers to meet net zero targets.
It is clear that there is an urgent need to inject new skills into the workforce, as well as into the talent pool.
The Skills for a Sustainable Skyline Task Force will bring together more than 100 leading figures from government, industry and training providers today to bring about change. We need to develop a detailed database of the issues described, generate an appropriate response, and engage the current and future workforce to create a talent pool.
It won't be overnight change – long-term challenges require long-term solutions – but it is the start of a transformational journey. One that places the environment at the heart of our labor market and the labor market at the heart of our environment.