CTD arrests nine terrorists in Punjab during PCI – Crime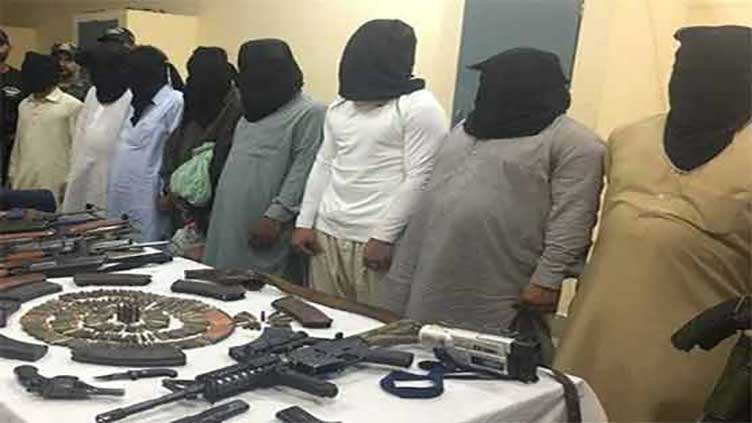 CTD arrests nine terrorists in Punjab during PCI
LAHORE (Dunya News) – The Counter Terrorism Department (CTD) arrested nine terrorists on Saturday while they were carrying out Intelligence Based Operations (IBO) in Punjab.
According to the CTD spokesman, explosives, weapons and suicide vests were also recovered from the arrested terrorists.
The CTD spokesperson further said that operations have been carried out in Gujranwala, Lahore, Sargodha, Multan and Rawalpindi. Meanwhile, seven cases have been registered against the arrested terrorists.
The terrorists arrested are Yaqub, Arif, Abdul Samad, Bilal, Amin, Farooq and Asif, while two of them belong to Lahore.
The suspects are being investigated and important revelations are expected, the CTD spokesperson added.

'; var i = Math.floor(r_text.length * Math.random()); document.write(r_text[i]);