Protest for missing Baloch people in Karachi continues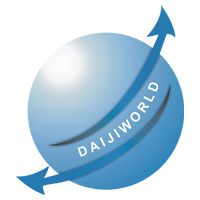 Karachi, July 3 (IANS): The families of the Baloch missing persons and the organizer of the Baloch Solidarity Committee met with senior Sindh police officials over the forcibly disappeared persons in Karachi, local media reported.
According to reports, under the leadership of the Government of Sindh, talks were held between the Sindh Police and the families of the Baloch missing persons, during which the senior police officials assured that the missing persons from Karachi would soon be found. , reported the Balochistan Post.
On this occasion, the organizer of the Baloch Soloidarity Committee Karachi, Amna Baloch, briefed the SSP South Asad Raza on the details of the missing persons in Karachi. The SSP assured that the missing persons would be found by contacting other relevant government agencies.
Police officials told the delegation that the second round of talks would continue in a day or two. It will be chaired by Sind Mir Minister Shabir Bijarani.
During the interviews, Amna Baloch said that these families are not protesting for fun but for the recovery of their loved ones which is their constitutional and legal right. She told police officials that innocent Baluchis are arrested and forcibly disappeared. If the government does not listen, the families will demand an answer to the question in the form of protest, which is their constitutional right, the Balochistan Post reported.
Amna Baloch called on the authorities to respect the democratic struggle and ensure the recovery of missing persons in Sindh within the framework of public order and not to use force to suppress their democratic and lawful movement.
Amna Baloch handed over the list of missing persons in Karachi to the Sindh Police – according to which: Abdul Hameed Zehri from Gulistan-e-Jauhar area in Karachi, Saeed Ahmed son of Muhammad Umar from Malir area in Karachi and Muhammad Imran of Maripur disappeared. While Shaukat Baloch, who disappeared from Lyari, and Noorbakhsh, son of Habib, disappeared from Raees Goth Karachi, after being arrested by CTD and security forces.
It will be recalled that the families of the missing persons demonstrated in front of the Karachi Press Club.